THE SOLUTION
Currently there are only limited choices for disposing of outdated, unused and unwanted pharmaceuticals from your home. MedSafe Disposal is not the complete solution but with billions of prescriptions and over-the-counter medications filling our medicine cabinets, MedSafe Disposal is the safest way to protect yourself, our environment, the drinking water and our children.
MedSafe Disposal Procedure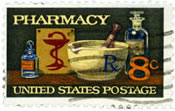 Prepare your medications for mailing.
At MedSafe Disposal we make it simple and cost effective for you to dispose of your pharmaceuticals and other medications with assurance that your are doing your part to protect our waters and our children. It doesn't get any easier:
Purchase pre-paid postage envelopes for your personal use to properly dispose of your unused and old medications. Purchases can currently be made at our MedSafe Disposal on-line store and soon can be purchased at a retailer near you.
Packaging has been developed for an individual wanting to properly dispose of several items or a facility needing disposal of larger quantities such as nursing homes, clinics or medical offices.
When possible, ensure that all medications are shipped in their original containers and follow shipping directions.

All contents are destroyed so your personal privacy is respected. You may also cross off your personal information (if you wish) and properly seal in one of our pre-paid envelopes. Drop off at U.S. mail box or post office and you will have done your part to protect your household and our environment.
All collection procedures are supervised by Certified Chemical Hazard Managers, Industrial Hygienists and other Environmental Consulting and Management Professionals.
PLEASE read mailing instructions for further information and rules regarding proper packaging and mailing.
Alternative Choices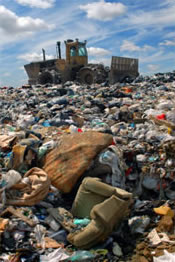 Disposing of your medication in the trash will result in landfilling.
Some of these choices are good but difficult to use while other are not necessarily the best options.
Sink/Drain Disposal
This practice is the easiest and still widely used throughout the country. This should NEVER be conducted since it is the easiest way for pharmaceuticals to enter our drinking water.
Garbage/Refuse Container
Even the EPA and other regulatory agencies will tell you to mix your pharmaceuticals with coffee grounds or kitty litter and toss in with your regular trash. Other agencies suggest similar practices for disposing of your pharmaceutical waste. This is a bit cumbersome and does not necessarily guarantee that the pharmaceuticals will not be leached into our waterways.
Pharmacy Returns
This is a good choice assuming your pharmacy will take them back. Most pharmacies do not currently provide this service and they themselves may not be using the best available choice for end disposal. Often time pharmacies may mix the returned drugs with medical waste which will end up in the landfill instead of properly incinerating the pharmaceutical waste. Additionally, most pharmacies will not take back over-the-counter or old and expired drugs.
Community Hazardous Waste Round-up
This is a great option assuming that pharmaceuticals are allowed at your community drop-off. Most pharmaceuticals will be properly incinerated by the hazardous waste management company conducting your community round-up. Please check with community officials prior to gathering and transporting your pharmaceutical waste.